Kindergartens in Wheelbarrow or Stroller. Do you have an old stroller or bricklayer's wheelbarrow in a corner of the warehouse or in the garden? It's time to give it a new look and make it shine, turning it into a miniature garden! This will add a magical and playful touch to your home by using useless household items, stones and old toys. You can have your children as helpers so that with their imagination they can give it a distinctive style.
You can make your own garden with wood or pallets
Or just paint the outside.
Tap on a tree and add a toothpick ladder to make it more spectacular, magical and mysterious.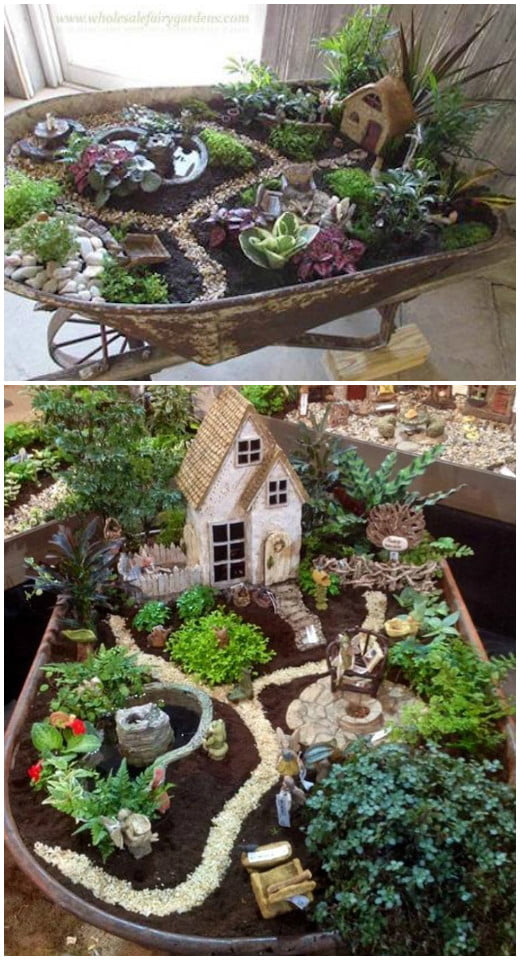 Spring is almost here! Well, in this part of the world it feels like spring IS here. No matter what the weather feels like where you live, I think we're all a little excited to spend more time outdoors! Today I've compiled some creative outdoor ideas that you can use this season or all year round. Some ideas are simply beautiful, others are downright brilliant and very simple to decorate our garden!
Get more information at perfectaidea.com and in our Facebook for more Kindergartens in Wheelbarrow or Stroller.