Create fantastic furniture with tires. If you still have old tires in your home, you can put them to great use. With a little imagination and creativity you can create wonderful furniture with these tires.
Use old tires to create some great furniture.
Next, to make these furniture with tires you will need the following materials:
Rope
Wood in circular shape
Glue
Nail or screw gun
First, to make this piece of furniture, glue the circular wooden board to the rim with glue, then secure it with screws or nails using a nail gun or screws. Finally glue the rope around the entire rim, let it dry within 40 minutes and your furniture will be ready to use.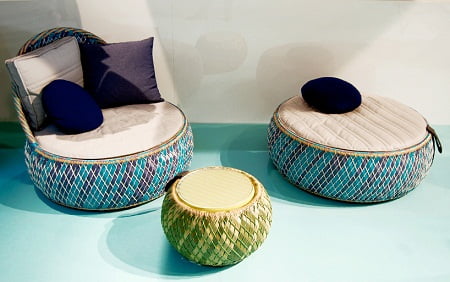 Using circular cushions.
You can make these recycled furniture with the same procedure that was explained in the first part. The difference with this piece of furniture is that we will use circular cushions, instead of a circular wooden board, and also a more colorful paint.
Furniture with thin ropes.
Give a rustic look to your garden with these furniture made of tires, you can also take them for a trip to the beach, they are very practical and very comfortable.
To make this furniture you only need some ropes instead of a circular board or a circular cushion.
If you want to see the step by step of this project, we leave you an explanatory video:
Get more information at perfectaidea.com and in our Facebook for more Create fantastic furniture with tires.