Christmas Tree Designs Made of Pallets. Beautiful Christmas Trees! We show you a series of Tree Designs so you can make an identical one this Christmas!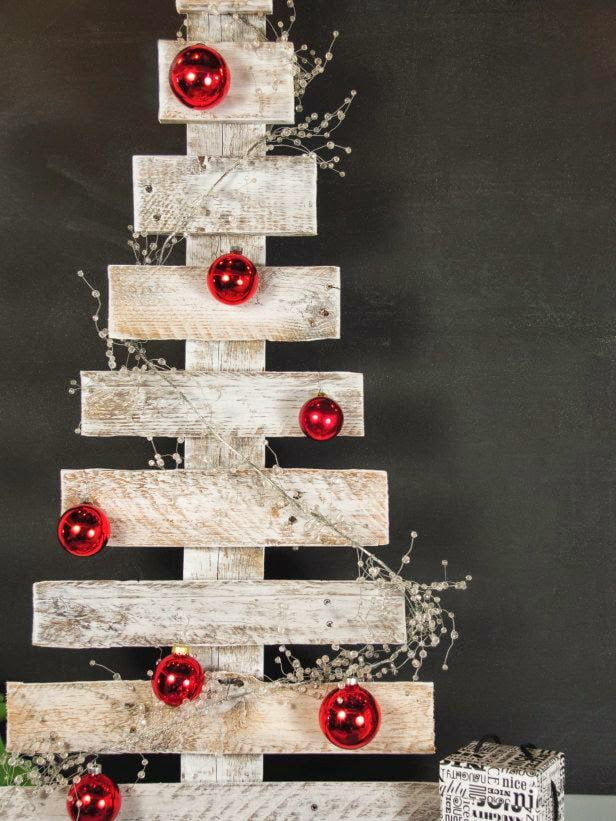 It's been a while since we talked about pallets. As soon as we started decorating the house with Christmas designs, we realized that you might want to try a tree a little different. Yes, a tree made of pallets.
Thanks to this factor we were able to create a truly original Christmas tree that takes up minimal space, ideal for small houses. Plus, we won't have to buy too many Christmas decorations, we can create our own or decorate according to the things we have at home. And if that's not enough, we're saving our homes from pine needle flooding and the environment by using a completely recycled tree.
There is a third option that we love. It's about dismantling pallets and setting up our own Christmas tree. To do this, we will have to take a while to put it as a chest. Then we will add boards to recreate the Christmas tree branches. Once we have our structure in place, we only have to add the Christmas decorations we want. Surely there are not many, a few lamps and some antique ornaments will make this tree shine with its own light and become the decorative center of our living room.
Get more information at perfectaidea.com and in our Facebook for more 25 scrapbooking ideas.