20 Barn Style Doors. And since barn doors have that heavy feeling, it is definitely better to make a sliding door. This way you can appreciate the rustic beauty of your barn door without making the room look cramped.
Sliding barn doors are great for rooms that are not typically locked or closed with some type of security such as; laundry, storage, pantry or even bathrooms located inside bedrooms.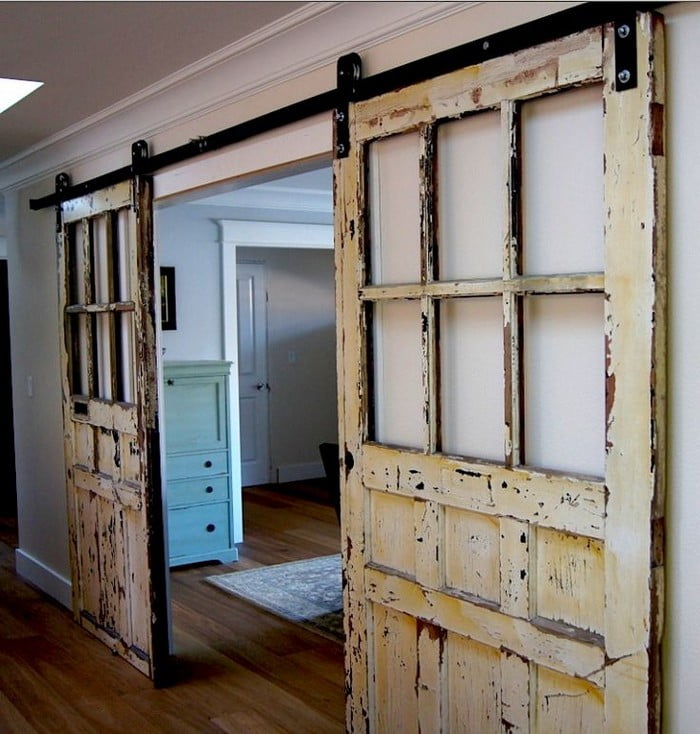 The most characteristic note of barn doors or barn-style doors is the type of wood with which they are made. However this comes in a variety of forms depending on the style you are going for.
Choose untreated wood for a more rustic effect or paint in bright colors for added fun and liveliness. The use of iron hardware and reclaimed wood is key to the industrial style. You can even paint your sliding doors white for a minimalist look. The possibilities are varied.
A sliding door that when opened hides inside the wall. To install it you need to do some work. Because? You can take the opportunity to place sanitary furniture or appliances on both sides of the screen. With? If plumbing runs through this wall or there is a radiator in it you should consult a professional to find out if the fixtures can be moved to another area of the house.
Get more information about 20 barn doors at perfectaidea.com and in our Facebook for more 25 scrapbooking ideas.